Legal Poker For Minnesota Residents
Poker is a fun game. Really, this is a gambling activity that offers it all—social interaction, the ability to merge luck and skill, and the chance of winning a bit of extra cash. Additionally, it provides a great form of entertainment to individuals who simply love the game. But as harmless as sitting around a table, sipping on a cocktail, and playing a game of cards may seem, there are several legal considerations to take into account before you start wagering real money on your poker activity.
You see, some states have created only limited situations in which it is admissible for residents to bet on poker games. If you are living in Minnesota, or even just passing through, it is a good idea to become acquainted with the poker laws of this state before you ask to be dealt in. If you keep reading, we will provide you with the information you need to make an educated decision about where you are willing to play real money poker.
Minnesota Poker Laws & Statutes
Minnesota has fairly standard laws regarding poker: games are allowed in authorized settings and social games are excluded from the law as long as they do not take in a rake, are not scheduled on a regular basis, or are not advertised. To go a bit more into detail, consider this: Minnesota allows poker games at authorized horse tracks. Additionally, real money games are regulated at tribal casinos, which are able to provide players with a wide range of game styles as well as other gambling activities—making them popular destinations for individuals who are interested in both poker and gambling in general. Furthermore, some charitable events may have the authority to host poker games if they seek the right licensure from the Minnesota Gambling Control Board. Finally, as we have already mentioned, real money games that do not make a profit and are kept on a social basis are permissible within the state.
Is it Legal to Play Online Poker in Minnesota?
The state of Minnesota is, like many other states throughout the country, a bit unclear in its stance toward online gambling; however, given the legal code and the fact that the state is not actively working against online poker play, many residents feel safe logging onto virtual poker rooms. You see, the legal code does not specifically address the issue of Internet-based gambling. A few years ago state officials did try to create legislature that would require ISPs to block certain gambling websites; however, the venture was dropped in 2009 and no further efforts to limit online gambling options have been made.
These circumstances have prompted many individuals to turn to the World Wide Web for their poker needs; however, it is important to note that the poker room you choose can have a strong impact on your experience. We will go into further detail regarding this topic below, but make sure that you choose a room that caters to your needs as a player.
Can I Get into Trouble for Playing Online Poker Minnesota?
The odds that you will face legal charges for engaging in poker on the World Wide Web in the state of Minnesota are very low. The state, essentially, gave up efforts to restrict online gambling in 2009, as we have previously mentioned. Because of the fact that the legal code doesn't mention online gambling activity, and because the state is less active in pursuing gamblers than others, many players in Minnesota feel safe using Internet-based poker rooms.
But simply staying safe legally is just one part of the issue. If you are looking to play poker online, it is a good idea to make certain that you only trust poker rooms that are highly recommended by experienced players. The website you choose can make or break your poker game—and your financial situation.
Legal Poker Sites That Accept Minnesota Players
Poker is an insanely popular pastime all across the United States, and that is especially true of Minnesota. Hundreds of thousands of Minnesota residents confess to enjoying a few thrilling hands of poker, but sadly, a lot are unaware that poker can be played regularly and safely from the comfort of their own home. The list of legal poker sites below should help in solving that problem for good.
Bovada Poker - Most Trusted Online Poker Room For Minnesota
When people in Minnesota are looking for a bona fide legal online poker experience, it's very likely the name "Bovada" could be the first thing that pops into their head. Through over 20 years serving US citizens and Minnesota residents, the Bovada name has become synonymous with quality and legitimacy in the online gambling industry. Maybe it's the hundreds of poker tables available for players of all skill levels that makes Minnesota residents feel at home in the Bovada online poker room, or maybe it's the simplicity and security of deposit and withdrawal methods the helps to ease their minds, but any way you slice it, Minnesota residents are caught up in a whirlwind love affair with Bovada.
One reason is the great deal this legal online poker room offers new users. When an account is first created and subsequently funded with an initial deposit, that account will find that not only are the funds deposited available for immediate use, but that the account is eligible for a full 100% of that deposit back in the form of bonuses that may be withdrawn immediately. The only catch to this deal is that the account must be active in playing poker to qualify, but chances are, given the care Bovada takes to ensure their poker room is not only profitable but fun, that will not be a problem for any new users.
SportsBetting Poker - All Minnesota Players 18+ Welcome Here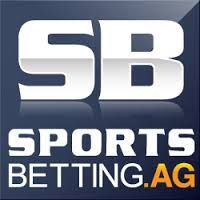 Not to be forgotten or overshadowed, the legal online poker room at SportsBetting wants to ensure that all Minnesota residents know it is open for business as well. The poker room at SportsBetting is not only diverse in its offerings, but comprehensive. As one of the fastest growing online poker rooms in the nation, SportsBetting is constantly accepting input as to how they can grow and better serve not only Minnesota residents, but citizens from all over the country.
The result from this work is some of the very best online poker software ever seen on the internet. Available as a free and fast download for all account holders, the legal online poker software used by SportsBetting's poker room operates lightning quick, and reliably. This allows players to allocate all of their focus to the game at hand, and not have to needlessly waste any energy worrying about technical difficulties that may unseat them from the table.
| Legal Minnesota Poker Sites | Welcome Bonus | What To Play | Site Rating |
| --- | --- | --- | --- |
| Bovada Poker Play / Sign Up | $1,000 FREE - 100% Match | Hold'em - Omaha Hi/Lo - Stud Hi/Lo | |
| BetOnline Poker Play / Sign Up | Maximum $1K: 200% Rate | Texas Hold'em - Omaha Hi/Lo | |
| SportsBetting Play / Sign Up | 200% Match / $1,000 Max | Texas Hold'em - Omaha Hi/Lo | |
| 5Dimes Poker Play / Sign Up | Vary Weekly - Check Website | Texas Hold'em - Omaha Hi/Lo | |
Does Minnesota Have Legal Land-Based Poker?
Poker games are legal in the state of Minnesota so long as they are conducted in an authorized venue. For instance, playing at a tribal casino or a racino (a racetrack that provides pari-mutuel and casino-style games) is certainly in accordance with the law. Additionally, land-based poker options include social games that do not make a profit (meaning that the host does not take money in return for running the event). Should a game that is played for real money outside of a casino or racino take a rake, though, it most likely would fall out of the boundaries of legal play.
Legal Land-Based Poker Rooms For Minnesota Players
In terms of your land-based options, you can opt to play poker at a tribal casino, at a racino, or in a social setting. All of these venues allow for real money wagers (so long as the casino or racino is authorized and regulated by the state and social games do not make a profit). For many individuals, though, these are very limited options—particularly if they do not have friends interested in the game or they live geographically far from the state's casinos and racino.
In terms of online options, you can turn to a long list of websites that will allow you to conveniently engage in the game. But make certain that you choose a poker room that will provide you with the customer service, information, and quality gaming experience that you are looking for. There are scammers out there, and it is up to you to protect yourself and your financial information from them.
Future of Poker/Online Poker in Minnesota
Because Minnesota was once active in limiting online poker options and now, after failing in its attempts, is quiet on the subject, it is a good bet that the state will not pursue the issue further in the near future. With regard to either regulating the online gambling industry or outlawing it, it seems as though Minnesota's political leaders are not focused on online gambling activity at this time.